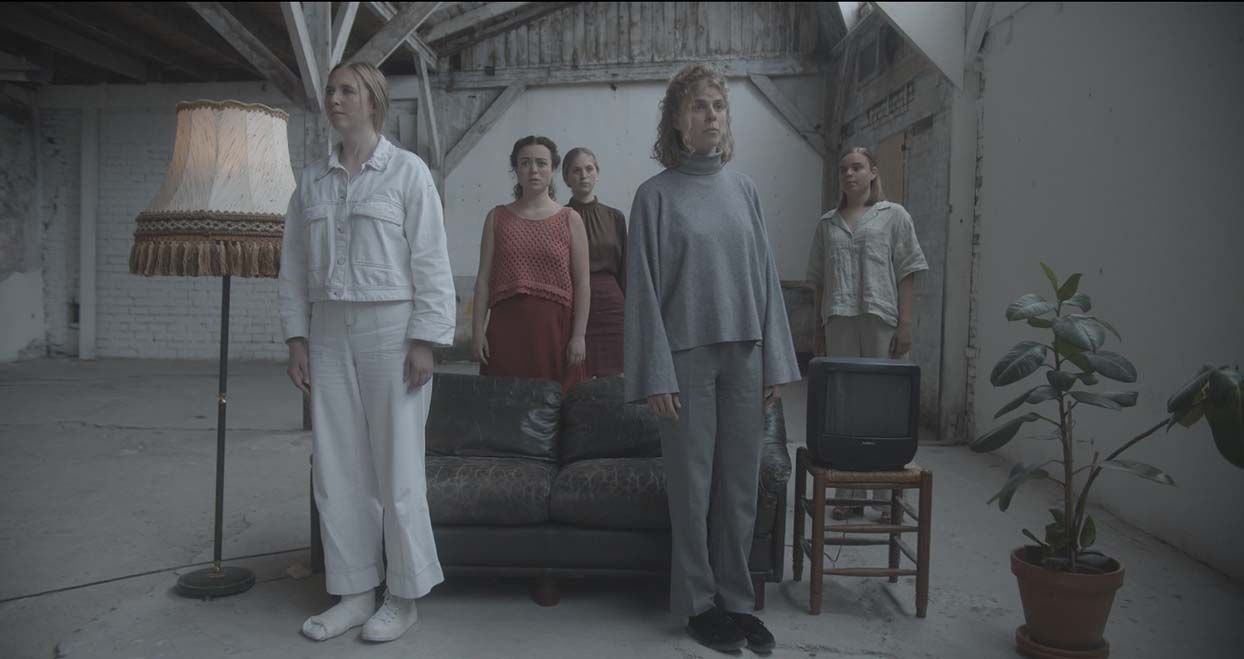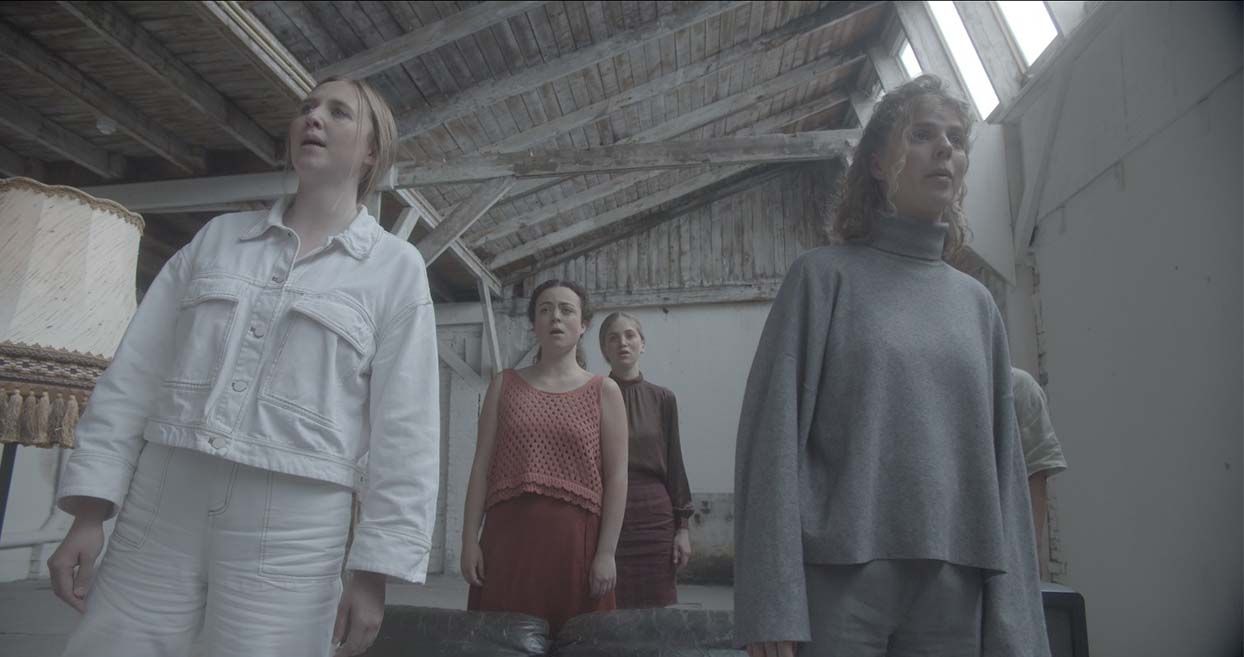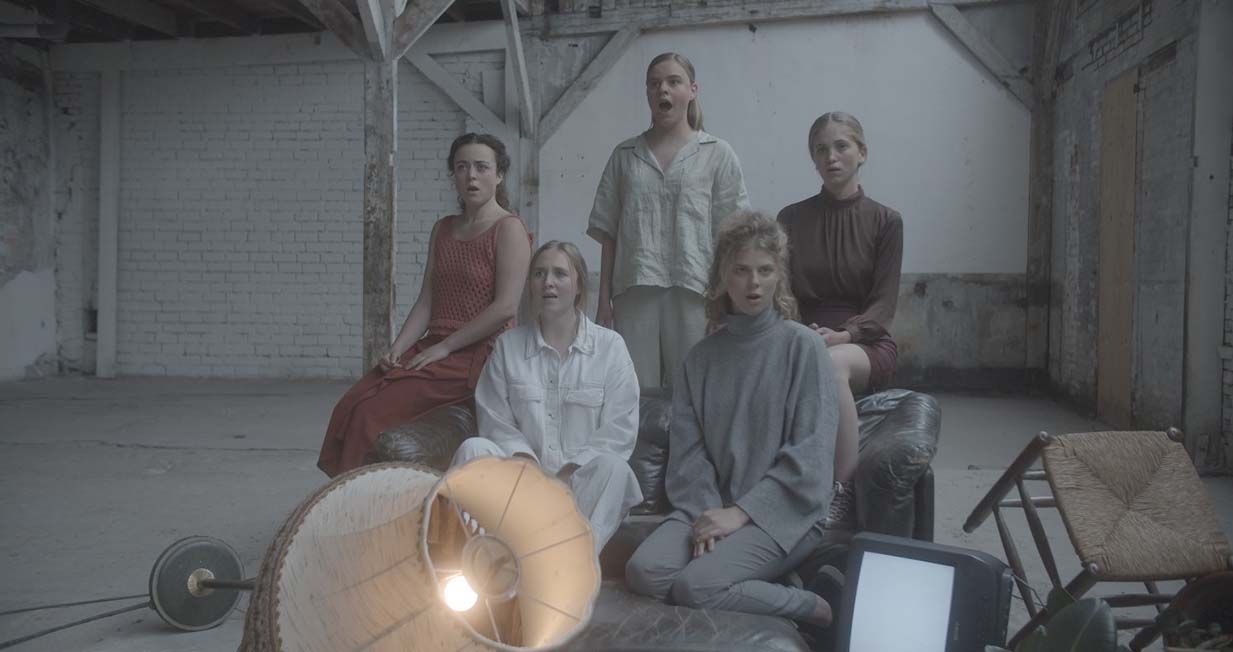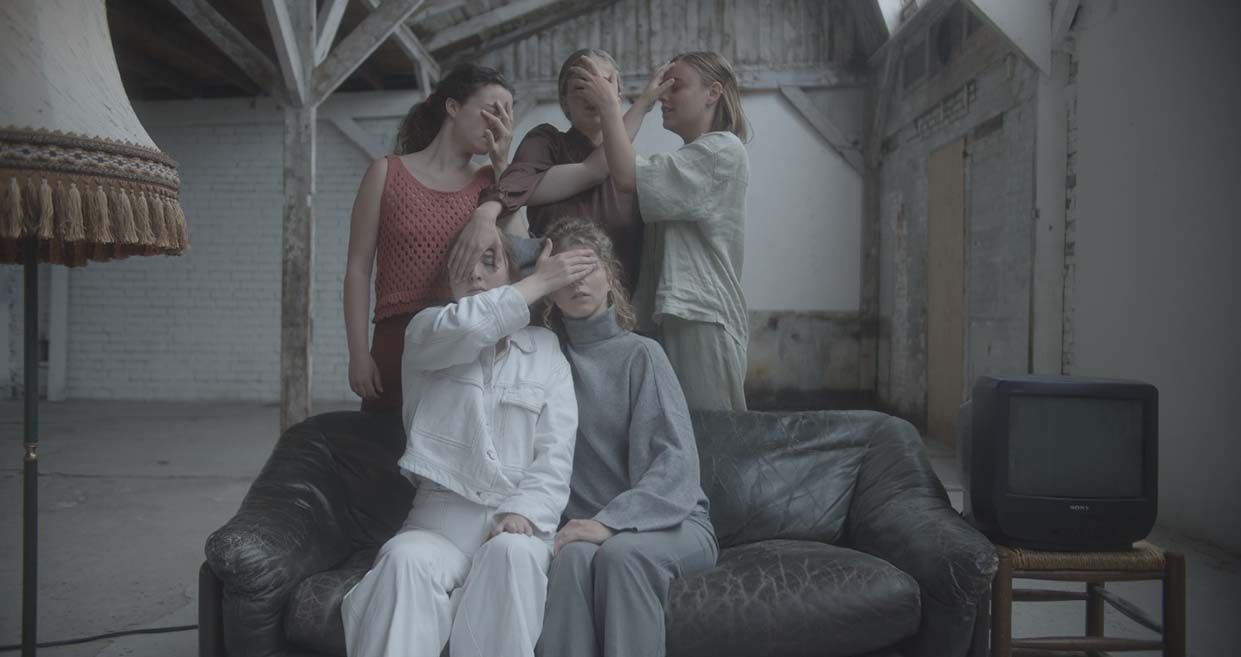 SOMETIMES I VISUALIZE MYSELF BACK IN THE BELLY OF MY MOTHER (2021)
I am barely awake.
I try to open my eyes
The first minute I only see light.
There is a membrane tangled around my body.
From my toes,
to my ankles,
my knees,
around my legs,
my butt,
my back,
my belly,
my chest,
my neck,
my chin,
my cheeks,
my mouth
my nose,
my eyes,
all the way up to my crown.
In 'Sometimes I visualize myself back in the belly of my mother' 5 singers scream in harmony, looking for a nod, a 'yes', a sign of understanding, a reaction. But if this will never come, only the echo can offer us comfort.
TRAILER
FULL MOVIE
MUSIC, CONCEPT & DIRECTOR
Mees Vervuurt
PERFORMERS
Ana Balestra, Stefanie Bruggeling, Roza Herwig, Femke Hulsman, Elisa Maayeshi
DOP
Merlijn Willemsen
SOUND
Arthur Vermeij
STYLING
Stella Toonen
EDIT
Gemma Rijnders
GRADING
Tyson Malaihollo
Performed at Sexyland Amsterdam and Uncommon Ground Festival